HeatBreeze.com is a participant in the Amazon Services LLC Associates Program, an affiliate advertising program.
Heatbreeze.com is a participant in the eBay Partner Network program and may earn a commission when links are clicked.

6 Best Heated Shirts & Base Layers (Reviews & Buying Guide)
One of the easiest ways to stay warm during the colder months is with a heated shirt. It can be worn by itself or as a base layer with other winter gear in order to keep your core body temperature up. In order to find the best of the best, we reviewed the top six heated shirts on the market. We took into account price, material, and heat output so that you can make an informed buying decision.
  BEST OVERALL 
Time and time again, Mobile Warming has proven themselves to have one of the most innovative and high quality heated clothing companies on the market. Their heated base layer shirt is no exception.
Constructed with a moisture-wicking polyester/spandex blend, it conforms to the body for a perfect fit and wicks away moisture. It also has the added benefits of being anti-static and anti-microbial, a huge advantage in preventing unwanted odors.
It has long, raglan-style sleeves and a ¼ zip front, allowing it to be worn fully zipped or unzipped, should you get too warm. There are also mesh side panels that are sewn to the rest of the garment with high quality stitching, which help prevent overheating and perspiration. The dark charcoal gray color is the most practical and stylish choice, as it goes with pretty much anything.
As for heating, there are three carbon fiber heating elements built into the fabric of the shirt; a large one on the upper back between the shoulders, and two vertically, side by side, on the chest. With heating elements on both the front and back, your body's core is more evenly heated and you feel warmer as a result.
The heating elements are powered by a slim 7.4V rechargeable lithium-ion battery pack, which tucks away in a battery pouch near the waist. It can be controlled by hand with the control button near the bottom or by the Mobile Warming phone app via bluetooth 4.0. With the app, you can connect any Mobile Warming garment you own, adjust the temperature, or check the battery life.
There are four stages of heating which affect temperature and battery life:
Low (90ºF, 10Hrs)
Low-Med (105ºF, 5Hrs)
Med-High (120ºF, 3Hrs)
High (135ºF, 2.5Hrs)
We love everything about this heated shirt. It's warm, stylish, built with high quality materials, and it can be controlled with your phone.
Key Features
✅ 3 heating zones
✅ Monitor and change temperature via phone app
✅ Mesh sides for breathability
✅ Anti-static material
✅ 4 heating levels
✅ Lasts up to 10 hours
Temperature: Low (90ºF), Low-Med (105ºF), Med-High (120ºF), High (135ºF)
Material: 88% Polyester, 12% Spandex
  RUNNER-UP 
ActionHeat is another established company in the heated gear industry and their products are sold in retail stores like Target and Cabela's. Their heated base layer shirt comes in a close second behind Mobile Warming, but it's still a great alternative that will keep you warm.
Made with soft, durable polyester, it's designed like a typical long sleeve base layer shirt. It has a crew neck, it sits close to the body, and there are no fancy zips or ventilated panels. It's solid black and has the ActionHeat logo on the right sleeve.
The heating panels are slightly larger than the Mobile Warming heated shirt, but are in the same spot. There is a large panel on the back between the shoulders that starts at the neck and goes down to the mid back. The two heating panels on the front sit vertically, side by side, on the chest where they start at the neck and go down to the sternum.
Not only are the heating elements larger, but they also use FAR heating technology, which has been proven to relieve aches and pains through the use of heat. This is great for athletes, bodybuilders, or even the elderly.
The heating panels are powered by a 5V (6000mAh) rechargeable USB power bank that is stored in a small zippered pouch on the right hip. There are two USB ports, which means that you can charge your phone and power your heated shirt at the same time.
The temperature settings and battery life are as follows:
Low (90ºF, 4.5Hrs)
Medium (110ºF, 3Hrs)
High (130ºF, 2Hrs)
If you don't need a phone app to control your shirt and you want something that resembles a traditional long sleeve t-shirt, then ActionHeat would be our recommendation. They're a great company with a proven track record and their heated shirt lives up to expectations.
Key Features
✅ 3 large heating panels
✅ Reaches temperatures of up to 130ºF
✅ Soft, lightweight fabric
✅ Lasts up to 6 hours
✅ FAR infrared heating technology
✅ Charge your phone at the same time
Temperature: Low (90ºF), Medium (110ºF), High (130ºF)
BEST VALUE 
The Fernida heated shirt is a great budget-friendly alternative to the other heated shirts on our list. It doesn't have all the bells and whistles as the others, but it's less than half the price and still produces plenty of heat.
Made from soft polyester, it's solid black with a crew neck and long sleeves. It's slightly thicker than thermal underwear and just as comfortable, making it a great choice for a base layer or as an outer layer, depending on your preference.
Since this is a budget buy, some shortcuts had to be made. Unfortunately, the heating panels are only located on the back – there are none in the front. That being said, the three heating panels are very large and produce plenty of heat.
There is a horizontal panel between the shoulders, a horizontal panel on the bottom near the waist, and a vertical panel between the two going up the mid-back. The lack of front heating panels leaves much to be desired, but it will still keep your core temperature up in extremely cold weather.
Another drawback is that it doesn't come with a battery, but we found an affordable USB power bank that has more than enough juice to power it for hours. It's holds around three times the amount of power than most of the batteries on this list – a huge improvement! The small zippered pocket on the left side of the shirt keeps the battery tucked away.
The control button is on the left sleeve cuff and has three heat settings:
Low (104 – 113ºF)
Medium (113 – 122ºF)
High (122 – 131ºF)
All in all, the Fernida heated shirt is a great low cost alternative to the higher end heated shirts on our list. Some corners had to be cut to keep the price competitive, but it still keeps you warm – and that's all that matters.
Key Features
✅ 3 heating levels
✅ 3 large heating zones on back
✅ Soft, breathable material
✅ Easy access button on sleeve cuff
✅ Affordable
Temperature: Low (104 – 113ºF), Medium (113 – 122ºF), Large (122 – 131ºF)
Battery: No battery included, purchase one here
Material: Polyester
The Venture Heat heated shirt uses similar material to Mobile Warming's heated shirt (our top pick). It has flexible 4-way heating that moves and stretches with your body's movements, keeping the shirt close to your body and allowing for maximum heat transfer.
The material is thin enough to be worn as a base layer, but the ¼ zip neck and raglan sleeves are stylish enough so that it can be worn as an outer shell. And with its moisture-wicking material, you'll be able to stay relatively dry when you're out in the elements.
The salt-and-pepper gray blend or solid black options match almost everything, and the built-in thumb holes are a great option. You don't have to use them, but they're comfortable and they keep your hands warm on chilly days.
If that weren't enough, it also has anti-microbial properties to help eliminate odor. One of the biggest problems with heated clothing is the tendency to overheat the body to the point of sweating. At least with this shirt you'll be able to make it through the day without unwanted odor.
There are two heating elements on the back and one in front. The two on the back are in the shape of a 'T', stretching from shoulder to shoulder and extending down the mid-back. The one in front is laid out horizontally across the stomach.
The slim 5V (5,000 mAh) USB battery powers the shirt and fits into a zippered pouch on the front-left underside of the shirt. It has an extra USB port so that you can charge your phone (or other devices) at the same time your shirt is being powered. It also has built-in LED battery indicator lights so you can monitor how much charge you have left.
The heating elements are controlled by a button near the left sleeve cuff. There are three heating levels:
Low (100ºF)
Medium (113ºF)
High (131ºF)
Some users had issues with the fabric pilling and the battery not lasting long enough, so it's important to keep that in mind before purchasing. Any USB power bank with a micro-USB port will work, so if you have a large battery laying around the house then you could use that to keep your shirt heated longer.
Overall, the Venture Heat is a solid heated shirt. It's not the best for the price, but if enjoy the look of the charcoal gray (and we do) or the placement of the heating panels, then it's worth picking one up.
Key Features
✅ 6 hour runtime
✅ Moisture-wicking fabric
✅ FAR infrared technology
✅ 4-way flex material
✅ Thumb holes in sleeve
Temperature: Low (100ºF), Medium (113ºF), Large (131ºF)
Material: Polyester blend
Volt is a US-based company that specializes in heated clothing. They have lots of great products in their lineup, including their heated base layer shirt.
Using their 'Zero Layer Technology', it resists the cold and protects your body's warmth. This Zero Layer Technology consists of three layers: the zero layer, the insulation layer, and the shell fabric.
The zero layer uses very thin heating wires (the heating panel) that are permanently bonded to the fabric lining. The insulation layer uses insulating material to keep your body's heat from escaping while at the same time preventing cold weather from reaching your body. Finally, the shell fabric keeps out the elements in order to keep you warm and dry.
It's form-fitting enough to be worn as a true heated base layer, yet stylish enough to be worn by itself with a pair of jeans. The white on black stitching is a simple design choice, but it works. Paired with the Volt logo on the chest, it avoids the plainness of a solid black shirt.
Like the Fernida heated shirt, it only has heating panels on the back – none on the front. Unfortunately, the price doesn't reflect this, as it's still priced as high as other luxury heated shirts.
It does, however, make up for the lack of front heating panels by having four panels on back that cover the largest surface area of any shirt on our list. They're stacked on each other horizontally, starting at the shoulder and ending at the lower back.
The heating panels are powered by a 7.4V (2600 mAh) battery encased in a hard plastic yellow shell. In the middle is a large button that controls the four levels of heat output.
The battery pack sits near the waist, which can make tucking in the shirt difficult. Some customers had complaints about the rechargeable battery not lasting very long, but luckily Volt has great customer service and returns are easy.
If the lack of front heating panels doesn't bother you, then the Volt heated base layer is a great choice. It's made in the USA, it looks good, and it heats your entire back.
Key Features
✅ 4 heating panels on back
✅ 4 heating level
✅ Made in USA
✅ Thin, lightweight fabric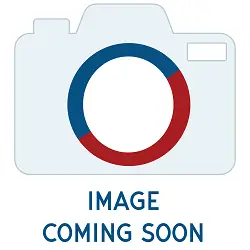 The Milwaukee heated base layer shirt is another great addition to their Milwaukee's clothing line. Similar to their M12 Axis vest, their heated shirt is made with high quality materials and keeps you warm.
Constructed with solid black breathable fabric, it fits close to the body yet prevents you from overheating. It even has fleece-lined raglan sleeves and integrated thumb holes for warmth and comfort.
There are two heating panels: one on the back across the shoulders, and another one across the chest. They don't take up a lot of surface area, but having heating panels on both sides of your body's core more than makes up for it.
The heating elements are powered by rechargeable REDLITHIUM USB batteries. The kit includes two batteries, a USB charger/controller, and a heavy duty wall plug. The one-touch LED controller has two heat settings – low and high. The battery lasts for around 3 hours on low and 1.5 hours on high.
While this does have limited heating features and a short battery life, there's no questioning the quality of the shirt. It's durable, comfortable, and gives you that added warmth in the colder months.
Key Features
✅ Fleece-lined raglan sleeves
✅ Integrated thumb holes
✅ Breathable fabric
✅ Powered by rechargeable REDLITHIUM batteries
✅ Variable heat settings
How To Find The Best Heated Shirt – Buying Guide
Heated clothing has carbon fiber heating elements sewn directly into the fabric. The heating elements are attached to a small plug that sticks through the pocket. That plug is then connected to a rechargeable battery that powers the heating elements, producing heat.
Who Should Buy A Heated Base Layer Shirt?
Outdoorsmen. Heated shirts are a great quality of life product to have when you're camping or hiking. When you're outdoors, you're at the mercy of nature. At least with heated clothing you can level the playing field.
Outdoor Workers. Construction workers, security guards, and other outdoor workers will greatly benefit from a heated shirt and heated gear. Just because it's the middle of winter doesn't mean you don't have to work. When you're outside in the freezing cold, sometimes all you can think about is the cold and how uncomfortable it is. A heated shirt, even on low heat, is a life saver.
Skiers / Snowboarders. Heated base layers are a must-have for winter activities. Standard ski gear is fine for a few hours, but after a while your core body temperature drops and you become sluggish. Keeping your core warm helps increase circulation which keeps you alert. You need to be at the top of your game when you're flying down a hill.
Batteries. Heated clothing uses either 5V or 7.4V rechargeable batteries. The higher the battery capacity (mAh) the more juice it can hold and the longer it can last. Most heated shirts come with their own battery, but they can be replaced by almost any power bank. This is usually done if the proprietary battery is too small and you want to replace it with a battery that can last all day. Just keep in mind which type of plug your shirt has. Most are either micro-USB or standard USB.
Heat Output. When making your buying decision, it's important to know what kind of heat output you want from your heated shirt. They typically have between two to four heat settings and can reach temperatures of up to 135ºF. The location of the heating panels is also very important to consider. We recommend having panels on the chest and the back to keep your core evenly heated but exceptions can be made, especially if price is a factor.
Material. All of the heated shirts on this list can also be worn as base layers. Base layers are supposed to be form-fitting and tight so that the heating elements are right up against your body, transferring as much heat as possible. Stretchy material makes for the best form-fitting base layers. They should also be breathable, as it is very easy to overheat. This prevents perspiration, which can be very dangerous in extremely cold weather.
We hope that this review has helped you find the best heated shirt. As you can see, there are plenty to choose from, each with their own unique features.
The best overall is the Mobile Warming bluetooth heated base layer shirt. It has four heating levels, it has mesh sides for breathability, and it can be controlled via bluetooth with your phone.
The next best thing is the ActionHeat long sleeve heated shirt. It gets up to 130ºF, it uses FAR infrared heating technology, and the battery has an extra port so you can charge your phone at the same time.
The best bang for your buck is the Fernida heated shirt. It's soft, it has three large heating zones, and it's less than half the price of the other shirts on our list.
If none of these heated shirts fit your needs, then we also gave you three great alternatives to choose from.
Thanks for reading and stay warm out there!