HeatBreeze.com is a participant in the Amazon Services LLC Associates Program, an affiliate advertising program.
Heatbreeze.com is a participant in the eBay Partner Network program and may earn a commission when links are clicked.

10 Best Marine Boat Heater Reviews
With so many marine heaters to choose from, finding the right one for your boat can be challenging. That's why we put together this list of our top ten. We considered price, fuel type, and heat output during our review process. Let's get to it.
  BEST OVERALL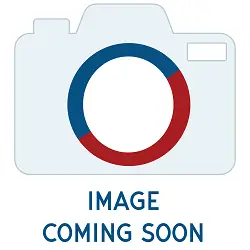 Often the go-to heater for campervan conversions, the Espar forced air diesel heater now comes in a marine kit that makes boat installation much easier.
The D2, D4, and D5 models are essentially the same heater but have different heat outputs that are meant for different sized boats. The D2 being the smallest of the three, followed by the D4, and finally the D5 producing the most amount of BTUs and meant for larger vessels.
With easy-to-follow instructions and high quality parts, installation is simple and reliable. The heater's fuel line connects directly to your boat's diesel tank and its compact size allows it to be mounted almost anywhere.
It has automatic stepless heating and, once the desired temperature is set with the digital controller, takes just three minutes to start producing warm air. It's an easy, hands-off approach to keeping your boat cabin warm.
Key Features
✅ Automatic stepless heating
✅ Compatible with all boat sizes
✅ Digital controller displays ambient temperatures
✅ Reputable company with high quality parts
✅ Easy installation
Heater Type: Forced Air (Diesel)
Heat Output: 7,500 BTU (D2), 13,650 BTU (D4), 18,800 BTU (D5)
Heating Area: 470 sq.ft.
  RUNNER-UP 
The Mr. Heater Big Buddy is the best portable propane heater on the market. It's small, compact, and has two hookups on each side for 1 lb propane tanks, allowing you to move the heater around with ease. If you'd rather connect it to a larger propane tank then you'll want to use the compatible 10' hose which also eliminates the need for a fuel filter.
There are three heat settings, the highest of which puts out 18,000 BTUs and can heat a 450 sq/ft area with ease. When equipped with two one-pound tanks, the heater will last anywhere between 3-12 hours depending on the heat output setting. This translates to about 6-24 hours on a single gallon of propane.
For simplicity, it has a single control knob which acts as a non-electric ignition switch as well as a temperature controller. Once lit, it gets hot very quickly and the integrated fan helps circulate warm air throughout the cabin.
The Big Buddy is also one of the safest heaters available. It has an automatic low oxygen shut-off system that shuts the heater down if there is a dangerously low amount of oxygen in the air. It also has an accidental tip over switch that turns off the heater if it's not sitting upright.
Note: Due to tariff requirements, the fan has been removed on some models of the MH18B for residents of Canada and the state of Massachusetts. Please check with the seller before purchasing.
Key Features
✅ Gets hot quickly with 18,000 BTUs
✅ Small and portable
✅ Accepts one-pound tanks or can connect to a larger tank
✅ Multiple safety shut-off systems
Heater Type: Propane
Heat Output: 18,000 BTU
Heating Area: 450 sq/ft
  BEST VALUE 
The low profile Caframo 1500W electric heater is built with a solid steel housing for added durability and moisture protection. It features a heat/fan output dial as well as a temperature dial. The heater will automatically cycle through an on/off state to maintain the set room temperature. It even has an anti-freeze setting that automatically kicks in at 38ºF.
It uses a standard 120V plug, which means that you'll either need to be docked or using an on-board inverter generator to produce enough electricity to run it. It doesn't put out a ton of heat, but it gets the chill out of your room without having an open fire or a tank full of fuel.
Key Features
✅ Low profile design prevents tipping
✅ Safer than having an open flame on the boat
✅ Stepless heating with automatic temperature control
✅ Durable solid steel construction
✅ Anti-freeze setting for winter
Heater Type: Electric
Heat Output: 5,200 BTU
Heating Area: 130 sq/ft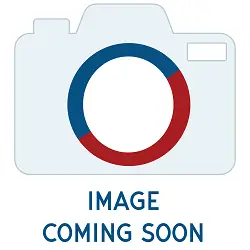 The DuraHeat runs on kerosene and produces a whopping 23,800 BTUs – that's enough to heat 600 sq/ft! Your boat cabin probably isn't that big, but with that many BTUs you can crank it to full blast on a chilly night and heat a room very quickly.
It features a wick knob that lets you manually adjust the height of the wick without having to open up the heater. It can either be lit with the electric ignition switch, which runs on C batteries, or it can be lit with a match or lighter through the small opening in the front. Just be sure to burn type 1-k (K1) kerosene. It's the purest grade of kerosene, it has no scent, and it's safe to burn indoors.
With an integrated 1.9 gallon tank, the DuraHeat can last up to 12 hours on a single tank of fuel. That means you won't be getting up in the middle of the night to add fuel like you would be with other marine heaters.
As if that weren't enough, it's also portable. You can move it to any area of the boat you prefer and, when the season's over, you can store it in your house for a power outage emergency.
Key Features
✅ Produces a lot of heat (23,800 BTU)
✅ Lasts up to 12 hours
✅ Portable
✅ Quick-start ignition
✅ Easy wick adjustment
Heater Type: Kerosene
Heat Output: 23,800 BTU
Heating Area: 600 sq/ft
If you're dead-set on a forced air heater but don't want to pay an arm and a leg, then you may want to look into a Chinese diesel heater. They're an affordable alternative to the Webasto and Espar heaters at around one tenth the cost.
This is an all-in-one floor mounted unit with an attached fuel tank. With a heat output of over 17,000 BTUs, it's capable of heating a 425 sq/ft area.
If you plan on staying below 5,000 ft and don't need to heat such a large area then we recommend the 3kw diesel heater by HappyBuy. It's more compact and can be installed in tighter areas.
We recently reviewed the best forced air diesel heaters and found that while Chinese diesel heaters are an affordable alternative to Webasto and Espar heaters, they're priced that way for a reason.
They're able to produce such affordable heaters because they use cheap parts. This can cause some parts to break or not fit together correctly, which can be a bit of a hastle.
We're not saying to avoid diesel heaters from China. In fact, many people have never had issues with them, but it's important to know the risks.
Key Features
✅ Cheap and affordable
✅ LED display controller and key fob remote
✅ Automatic altitude adjustment
Heater Type: Forced Air
Heat Output: 17,060 BTU
Heating Area: 425 sq/ft
Heater Craft 203HC Hydronic Heater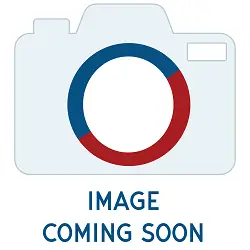 The Heater Craft 203HC is a hydronic heater that's compatible with I/O and inboard engines with either a closed freshwater or open raw-water cooling system. It's made in the USA with durable powder coated materials that withstands moisture and prevents corrosion. It comes with a hot tube and euro-style vent, as well as a 25' hose for easy installation.
The best feature of the Heater Craft is that it generates an enormous amount of heat (28,000 BTU) which is capable of heating a 700 sq/ft area. Once installed, you'll never have to worry about uneven heating again.
Key Features
✅ Made in the USA with high quality materials
✅ Powder coated to prevent rust and corrosion
✅ Compatible with inboard/outboard and inboard engines
✅ Easy installation
✅ Generates 28,000 BTU for heating large areas
Heater Type: Hydronic
Heat Output: 28,000 BTU
Heating Area: 700 sq/ft
The Webasto FCF 12000 is a 12,000 BTU air conditioner with a reverse cycle for heating. It cools your cabin down on blistering hot days and warms your cabin up well into the colder months. It also has a dehumidifier setting to remove unwanted moisture.
It's built with an ultra-quiet compressor that's been carefully mounted to reduce noise and vibration, allowing for a relaxing night's sleep. The baked-on enamel finish prevents corrosion from seawater and the powerful blower can handle multiple vents. It also comes with a digital controller so you can monitor and adjust the indoor climate to your liking.
It's more expensive than the other heaters, but it's an all-in-one heating and cooling system that ensures you're comfortable no matter where your boat may take you.
Key Features
✅ Capable of heating or cooling your cabin
✅ Dehumidifier setting helps remove unwanted moisture
✅ High quality enamel finish
✅ Silent compressor won't disturb your sleep
✅ Digital controller for temperature adjustments
Heater Type: Heater & Air Conditioner Combo
Heat Output: 12,000 BTU
Heating Area: 300 sq/ft
Dickinson Marine Cozy Cabin Propane Heater
The Dickinson (formerly Sig Marine) Cozy Cabin is a bulkhead mounted propane heater with a 5,000 BTU rating that's capable of heating a boat cabin up to 125 sq/ft. The brass base, stainless steel body, and cast iron top are durable and built to withstand moisture.
The open flame design gives it the feel of a fireplace and allows for lighting with the ignition switch or with a match. It runs on low-pressure propane so you may need to purchase a low pressure regulator hose. You'll also need to pick up a 1" stainless steel exhaust pipe, as the unit does not ship with one.
It's quiet, small, and perfect for heating a small boat. We recommend installing a small fan next to the Cozy Cabin to help circulate air.
Key Features
✅ Made with brass, stainless steel, and cast iron
✅ Durable construction that withstands moisture
✅ Automatic shut down if oxygen levels drop below 95% of normal
✅ Quiet
✅ Bulkhead mounted
Heater Type: Propane
Heat Output: 5,000 BTU
Heating Area: 125 sq/ft
Dickinson Marine offers two variants of their diesel heater: the bulkhead-mounted Newport (00-NEW) model and the floor-mounted Alaska (00-ALA) model. They're essentially the same heater but with different mounting options.
They're small, economical heaters that use just 3.2 gallons of fuel per 24 hours on their highest setting and can heat up to 405 sq/ft. Not only can it burn diesel, but it can be re-calibrated for kerosene or stove oil, giving you plenty of options for heating your vessel.
Built with simple yet reliable components like a gravity feed oil metering valve to a vaporizing oil burner, these heaters produce a clean burn that's beautiful to look at through the viewable combustion chamber. Coupled with a steady dry heat, they mimic a warm and cozy fireplace.
Key Features
✅ Accepts diesel, kerosene, or stove oil
✅ Economical fuel consumption
✅ Bulkhead or floor-mounted
✅ Easy installation
✅ High quality parts and components
Heater Type: Diesel
Heat Output: 16,250 BTU
Heating Area: 405 sq/ft
The Dickinson Newport is a small stainless steel solid fuel stove that can heat up to 200 sq/ft of cabin space by burning wood, presto logs, charcoal briquettes, or coal.
It has a sliding viewing window so you can keep an eye on your fuel, as well as a removable ash tray for easy cleaning. The damper knob on the ash tray allows you to control the air flow to the fire in order to adjust how hot the fire burns.
Installing the stove is easy since you have the option of installing it to a hearth on the floor or to a bulkhead. It requires a 2" air gap from the wall and a 3" diameter vertical exhaust pipe.
While it's capable of burning wood and presto logs, we found that wood-based fuel burns too fast. Charcoal briquettes and coal are a much better option, as they burn slower and can last through the night.
Key Features
✅ Small and compact
✅ Can be mounted to the floor or bulkhead
✅ 8,000 BTUs can heat up to 200 sq/ft
✅ Can burn charcoal and coal
✅ Removable ash tray
Heater Type: Solid Fuel
Heat Output: 8,000 BTU
Heating Area: 200 sq/ft
How To Find The Best Boat Heater – Buying Guide
There are four main types of heaters to choose from to warm your boat: forced air, hydronic, electric, and fuel. Let's go over each of them below.
Forced air heaters are typically installed in the engine room and operate on diesel fuel. An integrated sensor reads the interior temperature and, if it's lower than the desired temperature, sends a mixture of diesel and air to the combustion chamber where it combusts and heats the heat exchanger. The combustion exhaust is ducted outside while the warm air from the heat exchanger is ducted to the cabin with the help of a 12v fan.
| Pros | Cons |
| --- | --- |
| ✅ Small and compact for installation in tight spaces | ❌ Requires large holes in bulkhead to install piping |
| ✅ Gets hot in less than five minutes | |
| ✅ Connects directly to the boat's fuel tank or a portable external tank | |
| ✅ Automatic temperature controlled heating | |
Powered by diesel from your boat's main tank, hydronic heaters pump hot water through a series of tubing to radiators on the boat. Heat is transferred from the hot water to the radiator, warming the cabin.
On some units, an integrated fan helps circulate the air for even heating. If integrated with the engine's cooling system, the heater uses the engine's coolant to heat the radiators. It can also run while the engine is off, allowing the heater to warm the engine in extremely cold temperatures.
| Pros | Cons |
| --- | --- |
| ✅ Radiators can be installed in various cabins and separately controlled | ❌ Complex installation (may require a professional) |
| ✅ Small hoses through bulkhead during installation | |
| ✅ Some models have the ability to heat potable water | |
| ✅ Less heat loss over distance | |
Electric boat heaters are best suited for boats with an AC generator or when docked and connected to shore power. They essentially function as small space heaters for your cabin. The unit's heat exchanger warms cabin air while the fan circulates it around the room.
We don't recommend using an electric heater without a generator. Since you'd need to use your boat's battery, you'd only be able to use a small 12v heater with the engine running. Unfortunately, 12v heaters don't produce enough heat and you'd drain the battery if you ran it with the engine off.
| Pros | Cons |
| --- | --- |
| ✅ They usually have a temperature control, fan, and built-in timer | ❌ 12v heaters do not produce enough heat |
| ✅ Small and portable | ❌ Smaller boats may require a generator |
| ✅ Affordable | |
Perhaps the most popular way to heat a boat is with a fuel-burning stove. They burn either liquid propane, diesel, kerosene, or solid fuels like wood or charcoal. They're either floor mounted or bulkhead mounted and require a vertical stovepipe exhaust to the outside of the ship. Most solid fuel stoves have a damper for airflow, allowing you to control how hot the fire gets and how much fuel it consumes.
It's important to note that not all solid fuel stoves are rated for charcoal, as it burns too hot. The nice thing about diesel and propane stoves is that they can be connected directly to your boat's fuel tank or propane source. You won't have to refill the stove like you would with solid fuels.
| Pros | Cons |
| --- | --- |
| ✅ Lots of fuel choices and stoves to choose from | ❌ Installation is semi-permanent |
| ✅ Easy installation | |
| ✅ Heats up quickly | |
| ✅ Gets very warm and puts out a lot of BTUs | |
Why Should I Heat My Boat?
Marine heaters allow you to extend the boating season into the colder months. Without being dependent on the weather, you have the freedom to travel wherever and whenever you want. They're also a necessity for liveaboards during the winter. No one ever said boating had to be uncomfortable!
What Are BTUs And How Many Do I Need?
BTU stands for British Thermal Unit, which is a measurement of thermal energy. To get a rough estimate of how many BTUs you'll need, multiply the square footage of an area by 40 BTUs. For example, a 100 sq/ft room would require around 4,000 BTUs to heat.
How Do I Keep My Boat Warm In The Winter?
In addition to investing in a boat cabin heater, the number one thing you can do to keep your boat warm in the winter is to properly insulate it with a foil barrier and closed-cell foam. Not only will it keep warm air in and cold air out, but with the help of a dehumidifier it will prevent mold and mildew from forming inside the cabin.
Another culprit for chilly cabins are air drafts. Be sure to find all the spots where air is coming into your cabin and either block them or seal them up. One spot you may not think to look are the sinks in the head and galley. They can act as a wind tunnel and suck out your cabin's warm air.
Carbon monoxide detectors, smoke alarms, and fire extinguishers are essential to have on board your sailboat or motorboat, especially when using a heater. When installed correctly with proper ventilation, marine heaters are a safe way to stay warm, but installation mistakes can still happen so it's better to be prepared.
It's also important to never leave your heater unattended. There are countless stories of owners wet storing their boats with a space heater running 24/7, only to have it malfunction and catch not just their boat on fire, but neighboring boats as well. This is especially dangerous for any liveaboards nearby.
We hope that this review has helped you find the best marine heater. As you can see, there are plenty to choose from, each with their own unique features.
The best overall is the Espar series (ebay link). It has automatic stepless heating, it has a digital controller, and installation is a breeze.
The next best thing is the Mr. Heater Big Buddy. It's small and portable, it's compatible with large propane tanks, and it puts out 18,000 BTU.
The best bang for your buck is the Caframo space heater. It's made of durable steel, it has a low profile design, and it has stepless heating with automatic temperature control.
If none of these boat heaters fit your needs, then we also gave you seven great alternatives to choose from. Thanks for reading and stay warm out there!