HeatBreeze.com is a participant in the Amazon Services LLC Associates Program, an affiliate advertising program.
Heatbreeze.com is a participant in the eBay Partner Network program and may earn a commission when links are clicked.

10 Best Stadium Blanket Reviews
Tired of freezing your butt off at the game? Here are the ten best stadium blankets that are sure to keep you warm.
  BEST OVERALL 
Made in the USA with high quality materials, Mambe's hooded poncho is the best stadium blanket on the market. Its waterproof nylon shell is extremely durable and protects against rain, snow, and wind, and the soft Polartec 300 fleece lining keeps your body's core insulated and warm.
It snaps closed and has a form-fitting fleece-lined hood that keeps your ears warm and protects you from the elements. It also has two large interior fleece pockets to keep your hands warm or to hold your personal belongings. There are a variety of sizes and colors available, allowing you to support your favorite team.
While it's not your standard outdoor blanket, it outperforms the rest when it comes to keeping you warm, fitting comfortably, and protecting against the rain.
Key Features
✅ Waterproof to protect against rain
✅ Poncho style with hood
✅ Warm fleece lining with large interior pockets
✅ Made in the USA
Size: S-XL
Material: Waterproof nylon shell, fleece interior
  RUNNER-UP 
If you go to NFL games during the winter then you know how cold it can get. Layering your clothing can only do so much – sometimes you need something warmer.
The Cozee is a battery operated cordless heated blanket that has heating elements built directly into the fabric. It's capable of producing a tremendous amount of heat to keep you warm, even in the chilliest conditions. It has three temperature settings that let you dial in the right amount of heat, and can last up to five hours – long enough to last through an entire game.
The water resistant shell keeps the rain out while the soft micro-plush interior keeps you warm and cozy. It's big enough to be shared with another person or it can be comfortably wrapped around the body.
Key Features
✅ Large battery keeps blanket heated for up to five hours
✅ Water resistant shell keeps you from getting wet
✅ Big enough for two people
✅ Extra USB port in battery to charge your phone
Size: 60" x 60"
Material: Water resistant shell, micro-plush interior
  BEST VALUE 
This checks off all the right boxes when it comes to finding a cost effective stadium blanket. Measuring 82" wide, it can easily cover multiple people when sitting in the bleachers. The soft fleece interior helps insulate body heat, and the tough exterior shell is waterproof and protects against moisture. It has a built-in zippered pouch on one of the corners to keep all of your personal belongings and it comes with a carrying bag for easy storage.
This is a very versatile stadium blanket that isn't just for sporting events, but can also be used for picnics, camping, or pretty much any other outdoor activity that you can think of. And we didn't even mention the price. Go ahead and take a look – you'll be shocked.
Key Features
✅ Extra wide length for multiple people
✅ Waterproof shell to protect against stains
✅ Affordable for the budget-conscious buyer
✅ Zip storage pocket to keep your phone and accessories
Size: 55" x 82"
Material: Waterproof polyester shell, fleece interior
Constructed in the USA with high quality materials, this is the warmest non-electric traditional stadium blanket available.
At 84" wide, it can comfortably cover a family of four at a concert or football game. The waterproof and windproof nylon shell protects against unwanted weather and helps reflect and retain body heat. Coupled with the soft Polartec 300 fleece lining, you'll have no problem keeping warm outside.
But it's not just great for winter sports. It can also be used during the warmer months for picnics or to claim a spot on the beach.
When you're all done, just roll it up and put it back into the included travel bag for convenient storage.
Key Features
✅ Radiant reflective lining retains body heat
✅ Windproof and waterproof helps shield against weather
✅ Extra wide blanket can keep multiple people warm
✅ Comes with a handy storage bag
Size: 58" x 84"
Material: Waterproof nylon shell, Polartec 300 fleece interior
We love the design of the Game Bag. It's a hybrid of a sleeping bag and blanket and covers approximately 75% of the body by zipping up around the legs and waist. The fleece interior, in conjunction with the enclosed style of the blanket, helps insulate your body's heat by creating an oven effect. While your body stays warm, the waterproof exterior shell prevents wind and rain.
The design of this bag is not meant for stadium seats, but it's perfect for soccer games, little league games, or anywhere else you can bring a lawn chair. It doesn't have a hood, so make sure you bring an umbrella or a hooded jacket to keep your hair dry if it rains.
Key Features
✅ Sleeping bag style zips around entire lower body
✅ Waterproof and windproof material protects against the elements
✅ Warm fleece lining helps trap heat
✅ Comes with a storage bag
Size: One size fits all
Material: Waterproof shell, fleece interior
Yeti is known for their high quality products and their attention to detail. Their Lowlands blanket does not disappoint.
While you can use this in a pinch to cover up with when it's raining, it's more of a comfortable mat that you lay on the ground for picnics or tailgate parties. Its waterproof shell protects against wet grass and moisture, and the soft padded top provides much needed cushioning. It's designed so that you can easily shake off pet hair and other messes without them sticking to the fabric. When you're ready to go, it neatly packs into a stowable storage case and can be kept in the car without taking up too much room.
Overall, the Yeti Lowlands blanket is a very versatile, high quality stadium blanket that can be used for a large number of activities. It's a little on the expensive side, but if you're a fan of Yeti products then you won't be disappointed.
Key Features
✅ High quality and durable material
✅ Waterproof shell can be laid on wet ground
✅ Comes with a storage case
✅ Easily shake off pet hair and other messes
Size: 55" x 78"
Material: Waterproof polyester shell, polyester/rayon interior
CozyCoverz is the cheapest stadium blanket on our list. It doesn't have a ton of features, but it does have a water resistant shell with a fleece lining. Unfortunately, it's not very thick or warm when used in colder conditions. It's best used during the cooler spring months at sporting events like baseball games or tennis tournaments.
Another thing we really like about this blanket is that it comes in a ton of different colors and patterns. Our favorite is the red buffalo plaid, but you'll easily be able to find one that matches your team's colors. When you're done using the blanket, it folds up into itself and can be carried by the attached nylon handles.
Key Features
✅ Cheap and affordable
✅ Folds up into a portable bag with handles
✅ Water-resistant shell protects from snow and rain
✅ Comes in a variety of colors
Size: 50" x 60"
Material: Water resistant polyester shell, polar fleece interior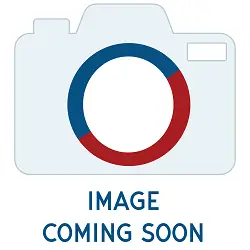 Crafted and designed specifically for Hammacher Schlemmer, this is the second battery-operated heated stadium blanket on our list. Unlike other heated blankets that use bulky wires and heavy battery packs, this one uses lightweight heating elements with a thin battery, allowing for a more comfortable experience. Because of the smaller battery size, you can only run it for (90) minutes, but it's great for a blast of heat in chilly weather.
The water-repellent shell protects against light rain and drizzle, and the soft fleece lining traps heat and provides an added layer of comfort and warmth. It's a great choice for little league games, concerts, or windy soccer games.
Key Features
✅ Uses battery to produce up to 90 minutes of heat
✅ Repels water and wind
✅ Thin wires and battery for a lightweight design
✅ Heats up very quickly and produces even heat throughout
Size: 48" x 58"
Material: Water repellent shell, plush fleece interior
This hooded blanket wrap is the budget-friendly version of the Mambe we reviewed earlier. It only comes in one size and isn't very form fitting, so it's more like a blanket wrap rather than a fitted poncho. The hood is fairly large but it has a drawstring that can be tightened to fit your needs.
The exterior shell is made of nylon and protects against rain, snow, and wind. It has a soft fleece interior with pockets on the corners to keep your hands warm while you hold the wrap shut. It isn't the best fitting wearable stadium blanket, but if your main concern is staying warm and dry without breaking the bank, then it gets the job done.
Key Features
✅ Waterproof nylon material repels wind and rain
✅ Affordable fleece-lined hooded poncho
✅ Built-in fleece pockets to warm hands
✅ Comes in a variety of colors
Size: 58" x 70"
Material: Waterproof nylon shell, polyester fleece interior
The Wrapalap is a personal stadium blanket that does what it says – wraps around your lap. It measures 37" wide and is meant to be used by one person. It has a water repellent exterior shell that stops wind and rain, and a thin fleece lining that provides warmth in chilly conditions.
It folds up into itself and has nylon handles sewn into the blanket for easy carrying. When it's in the folded position, it takes the shape of a seat cushion and can be used to make sitting on a bleacher more comfortable.
It's not very thick, which is great for crowded bleachers or small concert seats, but that also means that it's not incredibly warm. We recommend the Wrapalap as a cheap personal weatherproof blanket for chilly baseball games, not harsh winter conditions.
Key Features
✅ Doubles as a seat cushion when folded up
✅ Small enough for one person
✅ Weatherproof outer shell
✅ Has two fleece-lined pockets for personal items
Size: 37" x 43"
Material: Water repellent shell, fleece interior
How To Find The Best Stadium Blanket – Buying Guide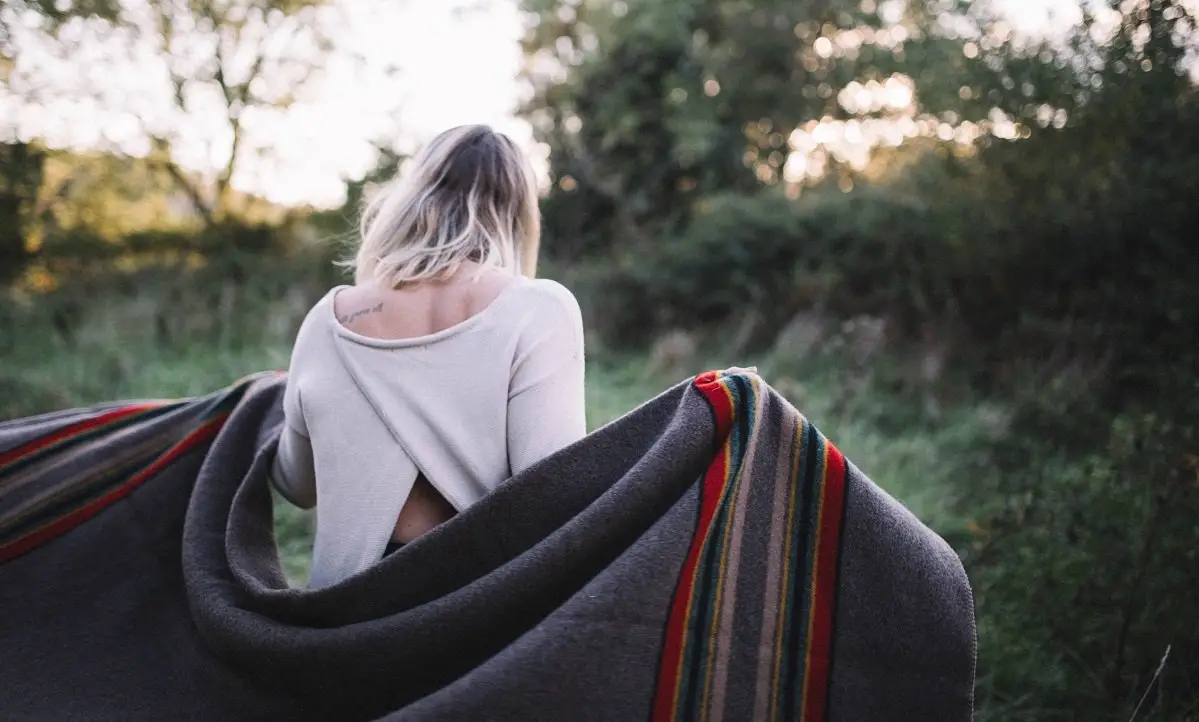 What Is A Stadium Blanket?
Designed for sporting events, a stadium blanket is a large, weatherproof blanket that protects against the elements and keeps the user warm. Some of the nicer ones are battery operated and produce heat, while others can be zipped up and turned into a half sleeping bag or poncho.
Who Should Buy A Stadium Blanket?
Sports Fans. Whether you're a soccer mom or a die-hard NFL fan, a stadium blanket is a necessity. It keeps you warm during those chilly Fall games and protects you against unwanted weather. The game doesn't stop because of a little rain, so you need to come prepared.
Outdoorsman. Camping, skiing, or a picnic on the beach.. these are just a few ways that a stadium blanket comes in handy. You can snuggle up under it to keep warm or you can lay it face down on the ground if you need a place to sit. The weatherproof exterior protects from wet grass and the soft interior is comfortable for sitting.
Pet Owners. If you have pets then you know that they don't care about keeping your furniture clean. They shed, slobber, and roll around in the mud. A stadium blanket is large and waterproof, which you can lay over the back seat of your car so you won't have to worry about your furry friends getting it dirty.
Why Not Use A Regular Blanket?
We all know that the weather is unpredictable. You can get by with a wool throw blanket, but what if it rains? Do you really want to carry around a waterlogged blanket?
Stadium blankets have a weatherproof shell that protects from snow, rain, and wind. But it doesn't just protect against the elements; it retains heat very efficiently. The fleece insulation and tough exterior shell helps keep heat from escaping and holds it close to the body. Some stadium blankets can even be zipped up around the legs, creating an oven effect for your body's heat.
How To Fold A Stadium Blanket
Some stadium blankets come with their own stadium bag. If no folding instructions are included, be sure to pay attention to how it's folded when you take it out of the bag for the first time. Otherwise, you can use the KonMari folding method used by Marie Kondo:
Fold the blanket in half.
Fold it into thirds in the same direction (it should be very skinny now).
Fold it in half.
Fold it in thirds.
We hope that this review has helped you find the best stadium blanket. As you can see, there are plenty to choose from, each with their own unique features.
The best overall is the Mambe Extreme Weather hooded blanket. It's waterproof, fleece-lined, and fits like a hooded poncho. It's made in the USA so you know it's constructed with high quality materials.
The next best thing is the Cozee cordless heated stadium blanket. It's big enough for two people, it's water-resistant, and the large battery keeps the blanket heated for up to five hours.
The best bang for your buck is the Down Under Outdoors waterproof stadium blanket. Its extra wide length fits multiple people, it has a waterproof shell, and there's a zippered pocket to hold your belongings.
If none of these stadium blankets fit your needs, then we also gave you seven great alternatives to choose from. Thanks for reading and stay warm out there!